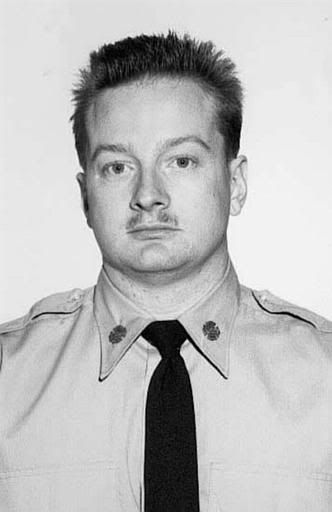 Robert King, Jr., a fireman from Manhattan Engine 33, was from Bellerose Terrace, NY where he lived with Theresa, his childhood sweetheart and their three beautiful children. He was a devoted husband and father.
He was laid to rest on February 2, 2002 in a beautiful Mass at his church.
Thanks to Anita Miller for the information she supplied about Bobby, as those who knew him called him.
His life was very precious to God and to his family members, friends and co-workers. We will never forget. Tributes to other victims can be read here.